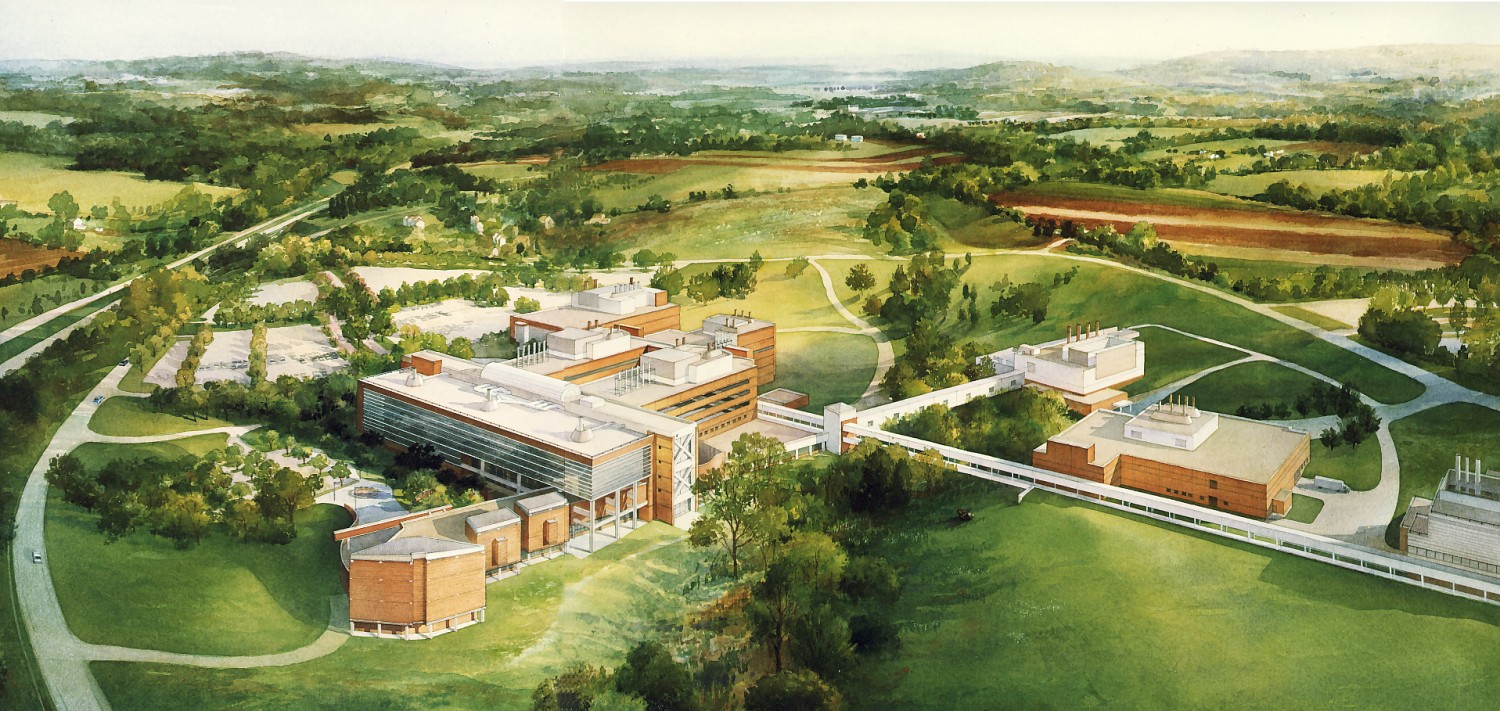 Sterling Research Group R&D Facility
KlingStubbins Design Team:
Eric Chung, FAIA, Design Principal
Robert G. Little Jr., AIA, Senior Designer
Located twenty miles west of Philadelphia, Sterling Research Group commissioned Kling-Stubbins to design their pharmaceutical research and development facility.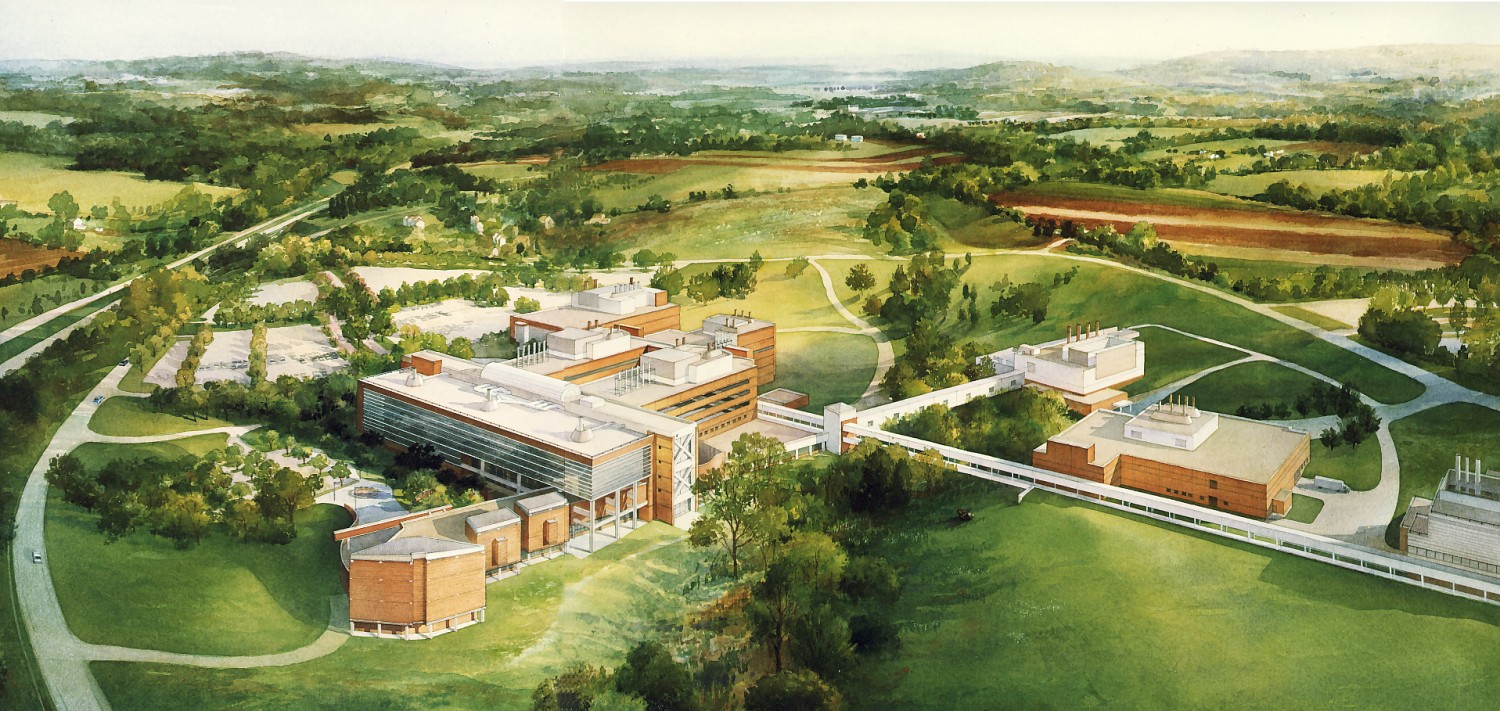 The initial design phase, included a master plan for a 1,500,000 SF facility on a 161 acre rural site. Sloping distinctly to the northeast, the area is occupied by wetlands, one branch which divides the site into two halves. Due to this constraint, the master plan called for twp masses of buildings on opposite sides connected by a tall, linear atrium which serves to physically and literally conjoin the wet labs and clinical office areas.
The initial increment, completely constructed, is a 910,000 SF, nine building complex tat contains the consolidated administrative headquarters, commons, R&D laboratories and related support areas.
The buildings are organized on a grid, with two primary axis. the ease-west spine organizes the research functions, while the north-south spine is the service spine, anchored by the Commons on the north end and the central plant at the south.